Adsense Tips To Help You Make More Money Online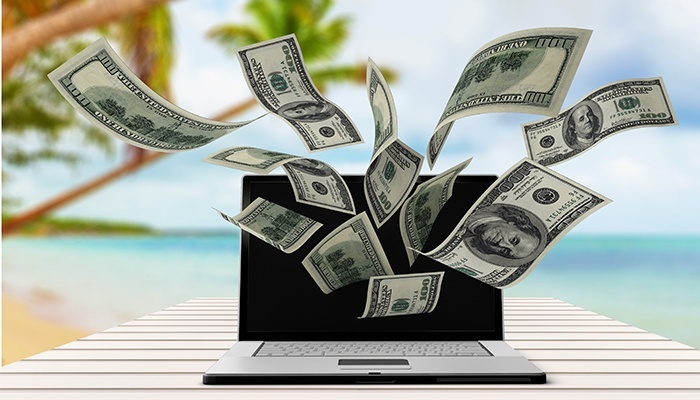 Many webmasters are using the google adsense program to make good money from the internet. If you are looking for a legitimate way to make money online then seriously consider learning how to build a quality website that draws plenty of traffic and then learn how to optimize your site for adsense.
You may be tempted to try the approach of building hundreds of separate sites specifically for adsense however this strategy is not a long term success method. Focus on building one or at most a handful of quality sites that are unique and useful and regularly updated. Remember that the adsense program is owned by Google so if your sites are not unique and useful then this may violate the terms and conditions of adsense.
It is also a good idea to not make a site monetized solely with adsense. Add affiliate links or your own products so that your site has multiple income streams. Learn about white hat search engine optimization to help get more free traffic from the search engines. The best way to improve the ranking on your site is to create great content that people will want to link to and share with others. Be sure to visit the Google webmaster guidelines page and make sure you comply with all of their rules to ensure that your site has long term success in the search engines.
Once you have a site that is getting traffic either from the search engines or from paid sources then the next step is to ensure that your site is optimized for adsense. There is now a new feature in the adsense program where you can add Youtube videos that have your ads at the top section of the videos so consider experimenting with that to see if it is profitable. Of course make sure to use videos that are genuinely useful and related to the topic of your site. Never sacrifice user experience even when it comes to adding adsense so resist the temptation to flood your site with ads.
It is important to try to blend your ads in as much as possible with your site. The appearance of the ads should match the general theme of your site. If the links on your site are red then make the links in the ads red too. Also it is often a good idea to make the url color either black or grey. This will make the ad headline stand out more and should help to increase click through rates.
Remember that you are allowed to use 3 link units and 3 ad units on every content rich page. As long as there is enough content be sure to use as many ads as you are allowed. Make sure that you have at least one ad unit above the fold on your site. This is the portion of your site that is visible without scrolling down. It is usually a good idea to have a horizontal link unit above the fold close to the center of the page. Try to place your ads as close to the center of the page as possible since most visitors notice and focus on this section of a page.
It is also a good idea to add some adsense at the bottom of each page as this will give your visitors a place to go once they are done viewing your content. Add a link unit or a 336×280 ad unit that is centered at the bottom of the page. Also make sure your site has the following links: contact us, about us, sitemap and privacy. This will help to make your site appear more legitimate. Remember that advertisers can pick and choose sites they want their ads on so you want to create a site that can draw high paying advertisers. Implement some of these tips to help increase your adsense revenue.